1 / 5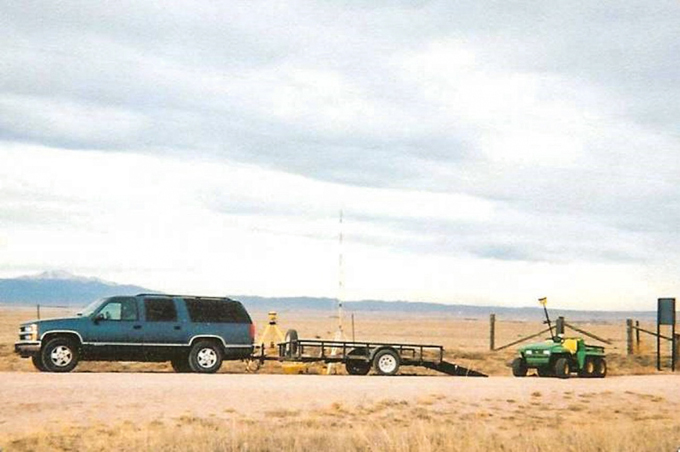 Off Site Landing Strip as we set up our Trimble GPS equipment at a Trianglation Station. The Gator provided excellent on site transportation.
2 / 5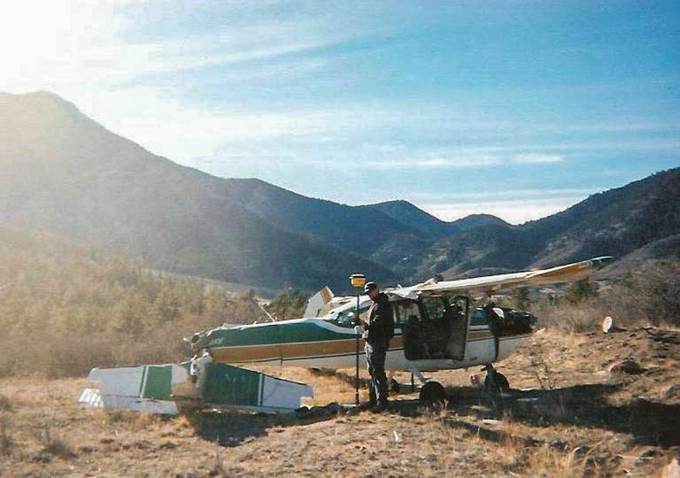 Pictured is Lance King locating a downed aircraft in a Fire Fighter Training Grounds at the Air Force Academy site.
3 / 5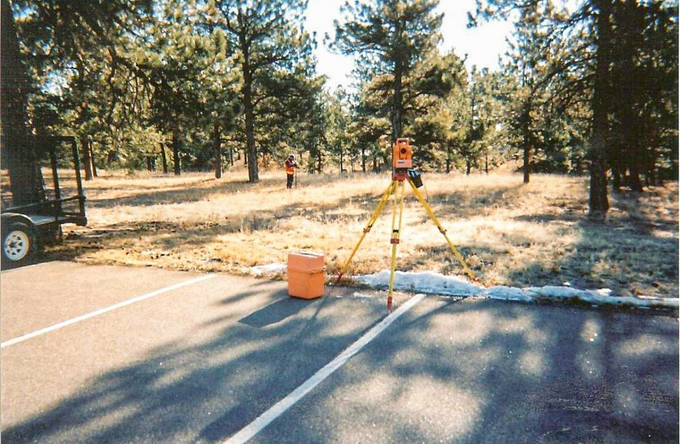 Chase King collects Topography Data on some water valves using the Robotic Total Station. Chase is a One Man Crew.
4 / 5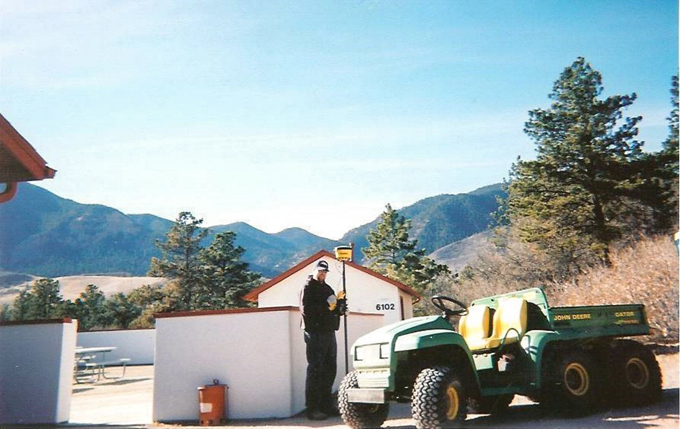 Lance King collects Utility Data using Trimble GPS equipment.
5 / 5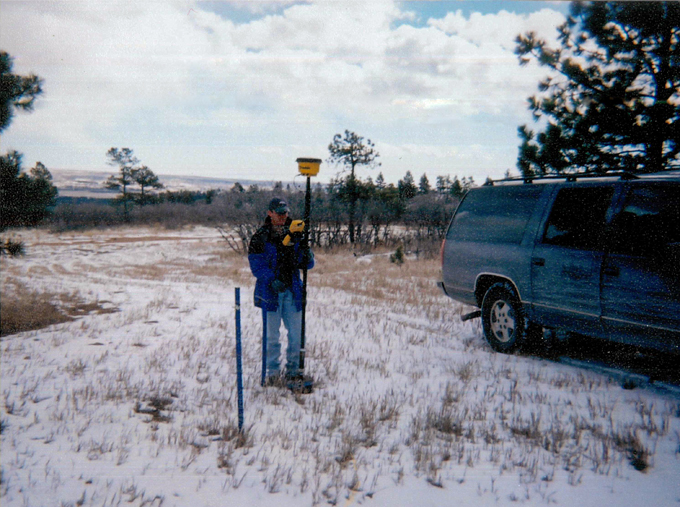 Pictured is Chase King collecting Water Line Data.