electrical engineering
Malheur Federal Credit Union
---
Now a well-established fixture in the City of Ontario this 10,000 + sq. foot facility was constructed in the summer of 2001 by a local General Contractor. This was an energy-efficient lighting design that pre-dated a lot of the energy codes and other emphases now placed on sustainable designs. You might say it was energy efficient before that was cool! While lighting controls as we know them today weren't so prevalent 10 years ago the design did include tri-level light controls throughout the offices and work areas and used indirect lighting in a coffered ceiling arrangement in the lobby. Lighting had to be closely coordinated with the architectural design. The use of T8, 32 W Linear fluorescent lamps with electronic ballasts utilized throughout the design gives the building an easy-to-live-with lighting power footprint. It's an attractive, comfortable interior and a nice environment to do business in; stop by and check it out if you haven't already!
Ontario, Oregon
1 / 2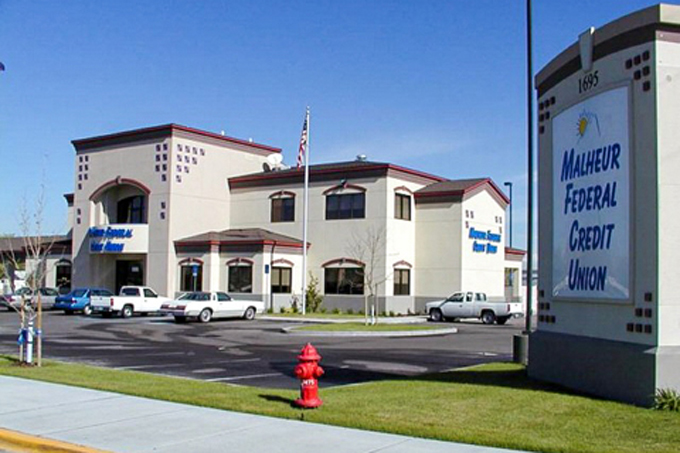 Malheur Federal Credit Union.
2 / 2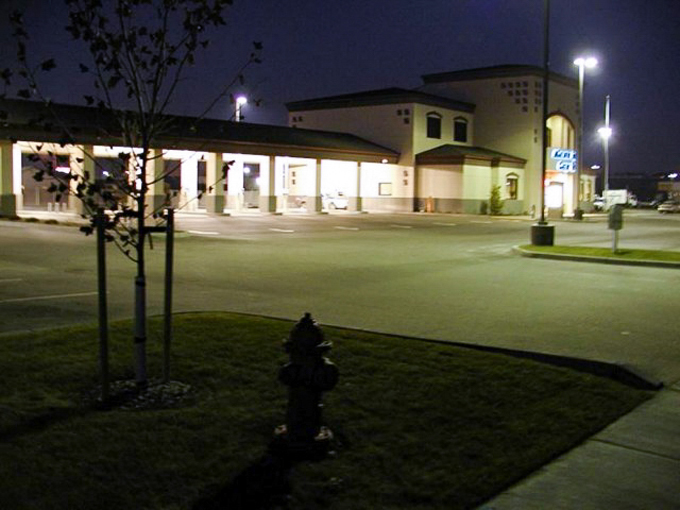 Malheur Federal Credit Union.